Organizing Playroom Spaces in 4 Creative Ways
Do you often feel like organizing the playroom is an endless cycle of putting toys away, just to find them scattered all over the next day?


Yes, you have good intentions, but you might be going about organizing the playroom the wrong way. Does each toy have a designated home? Is it easy for the kids to put the toys away? Are containers labeled for simple identification?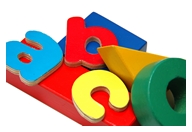 Your goal shouldn't be to hide the toys in toy boxes or closets, but rather offer plenty of storage and accessibility. If the kids know where everything goes, they will be more likely to stow it in its proper place.
So why not involve these toy experts? Seek their input to create a master plan for organizing the playroom. With their involvement, you can better gauge what is functional, practical, and within reach. And who knows? Their little minds might come up with some creative ideas of their own!
First, find out what they don't like about their playroom. They might respond with: "I can never find the toys I want to play with," "pieces are missing from my games," or "the room is too crowded and messy."
Second, ask the kids to show you what toys and activities they enjoy the most. You'll want to make these the most accessible.
For organizing the playroom, I recommend creating four different zones for different activities. The ages and interests of your children will determine how much space to provide for each area.
Organizing Playroom Spaces Using 4 Zones
Toy Zone – This is where all the toys live, including board games, interactive toys, puzzles, stuffed animals, doll houses, etc. For this zone, consider:
Toy chests – These are actually more efficient for bigger toys. Small toys get lost in the pile and when you do finally find that superhero, he's usually missing an arm! I suggest filling toy chests with big toys such as balls, blocks, skates, trucks, etc. Another option is to place accessible containers inside for smaller toys. For example, maybe you can a few smaller plastic boxes inside. If the playroom is being used by more than one child, make sure you label the boxes either by person, or by items stored inside.
Toy nets – These are ideal for storing soft and light toys such as stuffed animals, dolls, and balls. They lift the mess off the ground, giving your children more floor space. The same concept can also be used with a hammock.



Shelves – Shelves are ideal for storing smaller toys or toys that could be broken easily. Just make sure that the shelves are clearly labeled for person or item. Shelves could come in the form of bookcases, cubbies, or even lockers. Just make sure that the toys—especially the high-demand toys—are within reach. Use the upper shelves for toys that aren't used as much.
Plastic bins – These are wonderful, particularly when they are clear and labeled well. For example, you could have a Barbie bin that includes a separate container for all the dolls, all the clothes, and all the accessories. Depending on the size of the bins, you could stack these on the shelves, or line them up against the wall.
Arts and Crafts Zone – This is where your children can stretch their creativity! Because kids usually like to work with lots of art supplies at a time, a round table works nicely. There are different options for keeping the supplies together, but the key is to keep them together.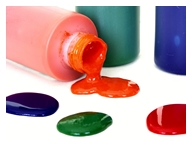 Rolling cart – A rolling cart with integrated organizers is fantastic! This can be stored against the wall when not in use. It is nice because the kids can grab the supplies they need for a particular project without making a mess.
Craft caddies – Another option is to have separate craft caddies. (Bathroom or cleaning supply caddies work well too.) One caddy could include crayons and colored pencils, one could include scissors and glue, one could include paints, etc. Label accordingly.
Plastic boxes – Shoe-size boxes are another very practical alternative. These can be stacked nicely on book shelves. The trick to making these useful is to keep separate boxes for separate tools (as described above in craft caddies.) If all the supplies are just tossed into the box, it will make finding the midnight blue crayon all that much harder! Label the outside so the contents can be easily identified.
See-through plastic shoe bags – These can hang on a wall or the back of a door. They include several individual slots that are just the perfect size for small supplies. Label each slot so the supplies get placed back into its proper home.
Reading/Schoolwork Zone – This is where your children can get lost in a wonderful fairytale—or buckle down to do some homework. The following items make this zone a comfortable area: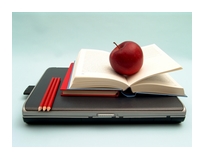 Desk – You want a desk that isn't too big, but is big enough for your children to grow into. For example, they may not be ready for a computer yet, but when they are, you'll want plenty of desktop space available to accommodate.



Comfy chair – If the desk chair isn't comfortable, it most likely won't be used!
Bean bag – While a chair is nice for the desk, a big bean bag is great for reading books.
Bookshelves – What reading zone is complete without bookshelves?



Supplies – Make sure that the desk is supplied with the necessary school supplies—pencils, rulers, calculators, etc.
TV/Electronic Game Zone – You may or may not choose to have a TV in the playroom, but if you do, you can stock it with educational DVDs and electronic games.
DVD and video game organizers – These are essential to protect DVDs and games. Place them in alphabetical order to easily locate them.



Bean bag – This is another location where a big, squishy bean bag comes in handy.
By organizing the playroom, your children will enjoy countless hours of fun and you will spend less time cleaning up!



Do you need more organizing ideas? Then try our monthly Home Organizing Ideas Newsletter. It is filled with original ideas and expert advice to help you reach your organizing goals. Receive my special free booklet on how you can start organizing your desk, garage, papers, closet and more! It's FREE so SIGN UP NOW by clicking on the link on the top right of this page!
Top of Page
From Organizing Playroom Back To Home Page